There are few things more fun than embarking on a thrilling journey into the realm of pawn shops and the enchanting world of jewelry. Brace yourself as our team at BLADE RUNNERS PAWN LLC leads you in exploring the wonders that await, where you can buy jewelry and unearth hidden treasures.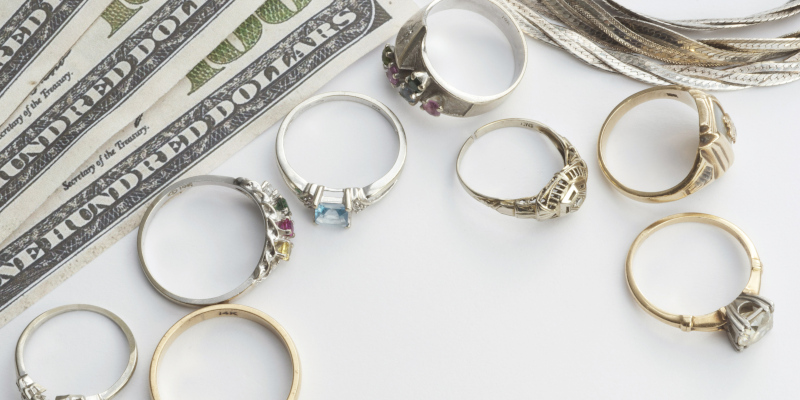 A Tapestry of History. Pawn shops have a rich history, dating back to ancient times. They have played a vital role in helping people buy jewelry and access quick cash for centuries. From ancient China to the bustling streets of medieval Europe, these treasure troves have always held a special place in the hearts of seekers and collectors.
Diamonds, Pearls, and Beyond. Now, let's dive into the captivating world of jewelry. Whether you seek sparkling diamonds, lustrous pearls, or vibrant gemstones, pawn shops offer a diverse array of exquisite pieces. Buying jewelry from these establishments presents an exciting opportunity to find unique, one-of-a-kind pieces that tell stories of their own.
The Thrill of the Hunt. Visiting a pawn shop to buy jewelry is like embarking on a treasure hunt. You never know what gems might catch your eye. Each piece has a story, waiting to be unraveled. It's an adventure that combines the thrill of discovery with the satisfaction of finding a hidden gem at an incredible price.
Beyond Jewelry. While our focus is on jewelry, pawn shops offer much more. From vintage watches to antique furniture and collectibles, these eclectic establishments cater to a wide range of interests. It's a haven for collectors and bargain hunters alike.
Unlocking the Value. Pawn shops provide a unique avenue to buy jewelry and sell items you no longer need. If you have jewelry gathering dust in your drawer, consider visiting a pawn shop to unlock its hidden value. You might be pleasantly surprised by the offer you receive.
As we bid farewell to this captivating journey, we hope you've gained a newfound appreciation for pawn shops and the enchantment they hold. Buying jewelry from these magical realms allows you to explore history, embrace adventure, and find treasures beyond your wildest dreams. So, gather your courage and embark on your own quest to a nearby pawn shop. Who knows what dazzling jewels await your discovery?