Are you ready for a thrilling adventure in the realm of pawn shops? Look no further! Pawn shops have gained popularity as treasure troves where you can buy collectibles and stumble upon unique items that hold both historical and sentimental value. So, fasten your seatbelts as our professionals at BLADE RUNNERS PAWN LLC help you embark on a journey through the fascinating world of pawn shops.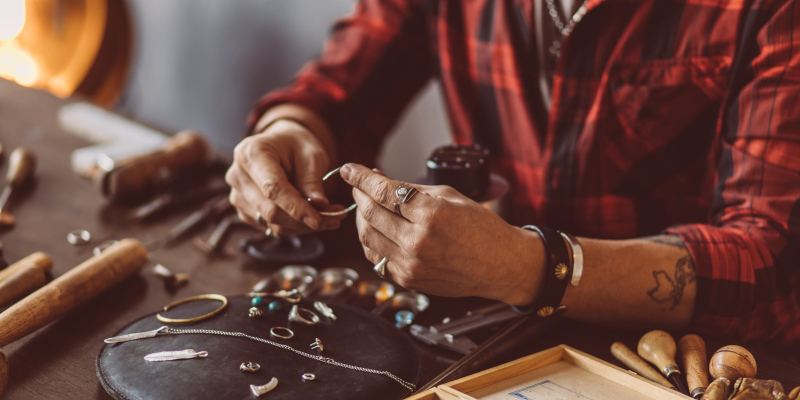 Pawn shops have a rich history dating back centuries, and today they continue to captivate collectors, enthusiasts, and bargain hunters alike. These establishments serve as the middle ground between buying and selling, where you can find an array of collectibles waiting to be discovered. If you're a vintage enthusiast, antique lover, or just someone on the lookout for that one-of-a-kind item, pawn shops are a paradise for you. From vintage cameras and classic vinyl records to rare coins and antique jewelry, the possibilities to buy collectibles are endless. With a little luck and a keen eye, you might even stumble upon that sought-after comic book or sports memorabilia that completes your collection.
The appeal of pawn shops extends beyond the thrill of buying collectibles. Pawn shops provide an opportunity for individuals to obtain quick cash by pawning their items. This dynamic creates an ever-changing inventory, ensuring that each visit holds the promise of a unique find. When exploring a pawn shop, keep in mind a few tips. First, always do your research to understand the value of the items you're interested in. Second, don't hesitate to negotiate; pawn shops are known for their flexibility. Lastly, keep an open mind and enjoy the experience. You never know what hidden gem awaits you.
So, whether you're a passionate collector, an aspiring treasure hunter, or simply curious about the world of pawn shops, dive in headfirst. Buy collectibles and unlock a world of wonders, where history, nostalgia, and excitement intertwine. It's time to unleash your inner explorer and embark on a thrilling journey through the doors of pawn shops. Happy hunting!