Let us help you get your yard in shape.
Gardening is a fun and satisfying hobby, but it can also be expensive. If you want to save money while tending to your Winston-Salem, North Carolina garden, buy yard tools from our team at BLADE RUNNERS PAWN LLC. We have a large selection of yard tools, letting you get what you need without blowing your budget.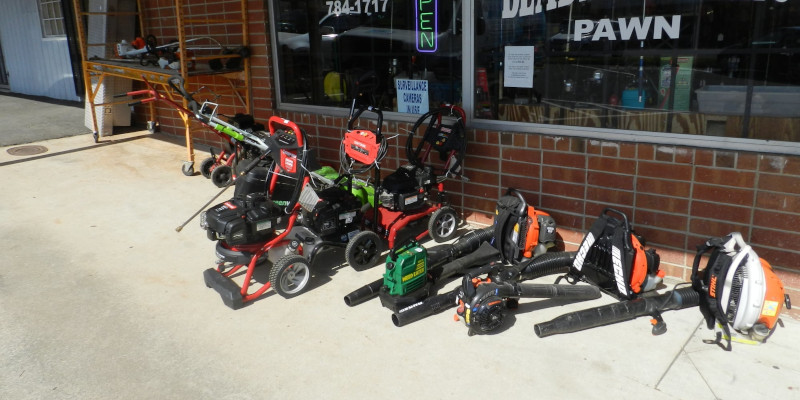 Besides saving money, one of the best reasons to buy yard tools from our team is that you can often find new or barely used tools. In addition, our selection might include tools you might not find elsewhere, allowing you to do many different gardening jobs and projects with ease. This is also important when you need tools that you might only use occasionally.
Additionally, people often pawn or sell their things because they need money quickly, not because they are broken. Because of this, you can find yard tools that haven't been used much or are well taken care of. Also, our staff takes the time to ensure our items for sale offer plenty of usefulness for new owners, giving you peace of mind.
Another thing to consider is that when you buy yard tools from us, you help reduce the need for new goods and the damage they cause to the environment when made and shipped. It's a small but essential way to help the environment. The next time you need to buy yard tools in the Winston-Salem area, stop by our shop and see what we have. You might find just what you're looking for and more.